About Us
New technologies, old-fashioned values.
Professional commercial and industrial painting since 1983.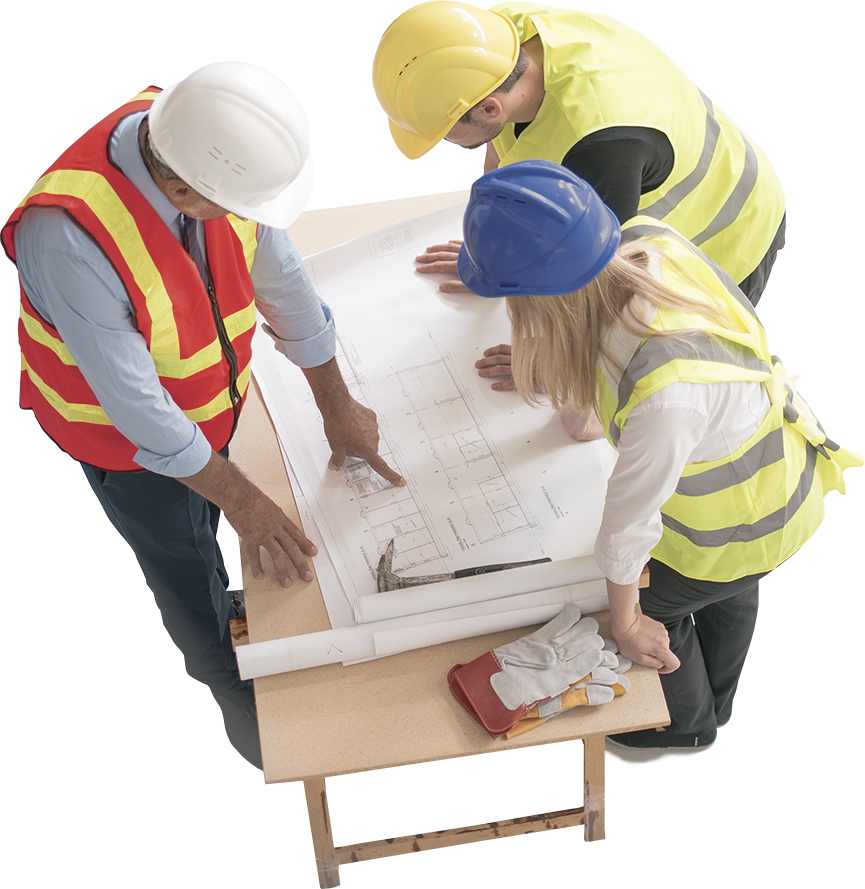 New technologies, old-fashioned values
Our goal is to ensure peace of mind concerning your facility's maintenance so you can get back to running your business.
 From initial consultation through project completion, we strive to exceed your expectations.
Our team consistently finishes projects on time and within budget, with a meticulous eye for detail. Ultimately, an industrial or commercial painting project should improve the image of your company and increase your revenue, and we approach every task with those goals in mind.
Raider Painting is the Leading Commercial Painting Company
At Raider Painting, our seasoned and professional experts are trained in the latest techniques and technologies — but along with advanced training, we still believe in time-honored values like honesty, integrity and hard work.
When you consult with us on your industrial or commercial painting project, we'll be completely upfront with you, offering recommendations solely in your best interests. If painting isn't necessary, we'll tell you so — and we'll suggest alternate solutions to save you time and money.
Learn About our Company History
Raider Painting has been in business since 1983. Our professional crews have years of hands-on experience with a wide scale of facilities, from chain and flagship stores to indoor stadiums, warehouses and manufacturing plants. We believe that a business is only as effective as its people, which is why we have so many long-term employees. Our main supervisors have been with the company for 15 to 20 years.
We've worked on thousands of projects over our three decades in the industry, building an impressive list of satisfied and repeat clients. Our notable clients include Gap Inc., Westfield Malls, Flyer's Energy, Verizon Wireless, Shell Oil, MARS Foods, CBRE, Union Pacific Railroad, Marriott, UPS and the Vandenburg Air Force Base.
Safety is a High Priority
We're pleased to have maintained an excellent safety record over the last three decades in the commercial and industrial painting business.
Raider Painting is fully OSHA compliant, with written "injury and illness" and "heat and illness" prevention plans that are reviewed and revised every year, in both English and Spanish. We also keep proper OSHA safety logs, and provide our employees with a written drug and alcohol policy to maintain a drug-free workplace.
Our crews receive applicable 10- and 30-hour OSHA training. In addition, we train our crews thoroughly in these areas and more:
Confined space entry
Aerial work platform (AWP) training, including ANSI A92.5 and A92.6, and AWP Operator for boom and scissors
Fall protection safety
Swing stage safety
For every project, we hold on-site daily safety checks and weekly tailgate safety meetings to ensure that all policies and procedures are being followed, and to address any potential areas of concern. We develop site-specific safety plans for large-scale projects, and we utilize a third-party vendor for random job site safety inspections to ensure our crews are following the necessary safety protocols.
View our Affiliations
We're proud to be affiliated with top-notch community and industry organizations:
LEED AP Project Managers & Estimators
Member, California Chamber of Commerce
Member, Painting & Decorating Contractors of America (PDCA)
Corporate Member, The Society of Protective Coatings (SSPC)
NACE Level 1 & 2 Certified Coatings Inspectors
Certifications
In addition to practical on-the-job training, our employees are certified in:
Application
Product usage and compatibility
Chemical compatibility and safe handling
Proper surface preparation for maximum adhesion
Our Licenses, Insurance & Other Qualifications
AZ Contractor's License #ROC323530 (C-34)
CA Contractor's License #543255 (C-33)
NV Contractor's License #0080732 (C-4; $8.2M)
UT Contractor's License #10141648-5501
WA Contractor/UBI #604175694
CCR Registered; DUNS#156958555
Prevailing wage; DIR #1000021067
Bonding: $500,000; $1,500,000
General Liability: $4,000,000/ $5,000,000
Umbrella/Excess:  $10,000,000
Work Comp & Commercial Auto: $1,000,000
Areas We Serve
Since 1983, Raider Painting has been proudly serving the continental United States. Although the majority of our projects are based in our home state of California, we've performed commercial and industrial painting on sites from coast to coast, in a variety of geographic locales and weather conditions.
Raider Painting is available across the nation. We have established professional crews in several areas across the country, enabling us to handle smaller jobs with our crews in the following areas: Arizona, Nevada, Oregon, Utah, Washington, Texas, Oklahoma, Indiana, Washington, D.C., Maryland, Virginia, Illinois, New York and New Jersey.
We also have our crews ready to mobilize for medium to large projects across the country. If your business is seeking a team of experienced commercial and industrial painters to complete your project on time and on budget, Raider Painting is prepared to accommodate your needs with precision and professionalism.